Fenstone
Greenwick Quarry
Huggate
York
East Yorkshire YO42 1YR
Tel: 01377 288 333
Fax: 01377 288 133
E-mail: admin@fenstone.co.uk

Silica Sand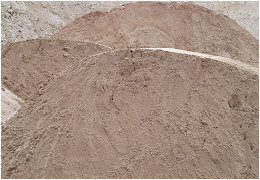 Fenstone supplies high quality, free draining silica sand. Which is used for equestrian surfaces such as, all weather race tracks, gallops, dressage and show jumping arenas. It can also be used in synthetic/artifical football and cricket pitches, tennis courts, bowling greens, golf bunkers, play pits and golf course root zones and top dressings.

We deliver to the Mid and Northern England areas. We currently supply some of the leading equestrian arena constructors.

Contact us for more information and competitive prices.