Aglimes
Agricultural lime is an important farming supplement and is widely used to help maximise crop yields and minimise the use of costly fertilisers. Over time the acidity of the soil tends to increase and the addition of agricultural lime helps stabilise the acidity of the soil and it also helps improve crop growth and yields by reducing the adverse effect of high soil acidity.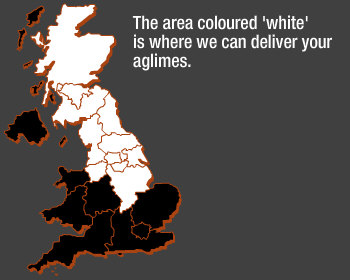 We supply the following screened limes:
Calcium Lime
Magnesium Lime
Mineral Lime
Garden Lime
We also have a vast knowledge and are able to put you in touch with companies who test the PH of the land and advise you on the best product for the land and also who can arrange spreading of the lime.
We are able to deliver/supply in bulk to the North-west, Mid and Northern England, also Scotland. We have large under-cover storage facilities and are therefore able to supply all year round.